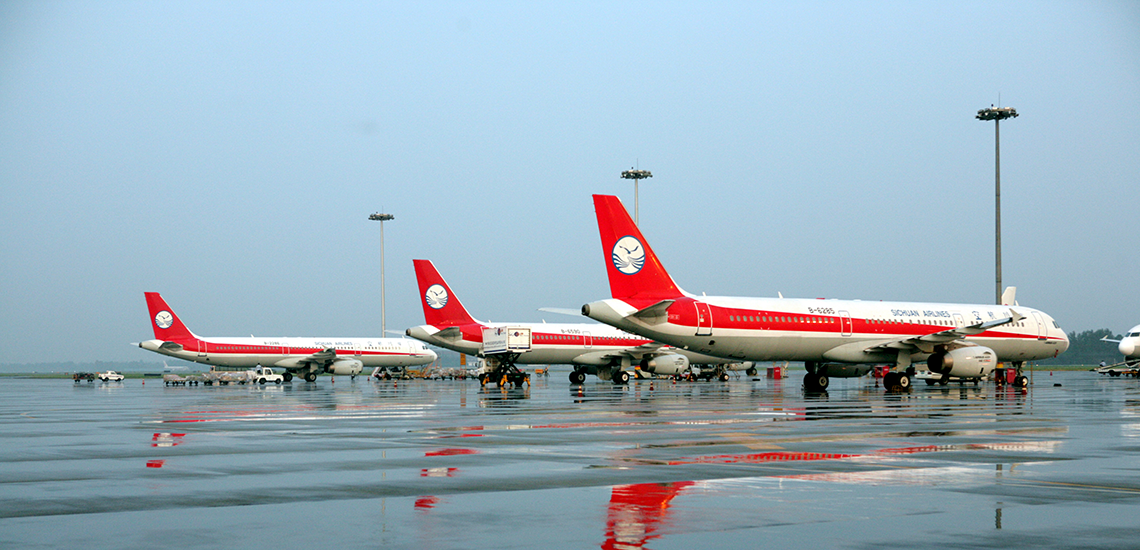 Founded in 1986, Sichuan Airlines is a medium-sized full service airline owned by the Sichuan provincial government with other shareholders being China Southern Airlines, Shandong Airlines and Shanghai Airlines. It has its base in Chengdu.
It operated its first international service to Vancouver, Canada in 2012.
Today it operates to 67 destinations, primarily domestic but international operations include Australia, Canada, Europe,Indonesia, Maldives, Vietnam,South Korea and North America.
In 2013 Sichuan Airlines commenced direct operations from Chengdu to Melbourne with three services per week followed more recently by Chingqing operations to Sydney with two operations per week. Both are operated by Airbus 330-200 aircraft.
From June 2017, Sichuan Airlines will commence direct services between Chengdu and Auckland, New Zealand operated by A330-200 aircraft.
Contact Us
Our team is standing by to assist you Monday to Friday 9am till 5pm
New Zealand Office
Level 9
Huawei Centre
120 Albert St.
Auckland 1010
Tel: +649 905 6710
Fax: +649 905 6715
support@worldaviation.co.nz